Recycle Apple iphone 3G 8Gb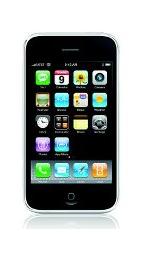 Looking to upgrade to the new Apple iphone 4? Have a look below at a how much money you could earn for yourself by recycling an Apple iPhone 3G 8GB.
We have collated together the best prices you can get if you choose to recycle an Apple iPod 3b 8GB, so have a look below and choose the best one! Remember to check the terms and conditions of each site before you recycle a mobile phone!
It's maybe time for an upgrade? The Apple iPhone 3G 8GB has been a tremendous addition to the smart phone revolution The applications, and internet access are excellent, and its touch interface is as good as any other mobile phone on the market Its smart and sleek design is at the cutting edge of smart phone technology, but maybe you want a phone with a better camera?
Instead of allowing your old Apple iPhone 3G 8GB to gather dust at home, why not help the environment, and earn yourself some extra cash by selling your old phone to one of the companies listed below!
Click on the company offering you most cash for your mobile, follow the instructions, and in no time at all, you could be earning extra money if you want to sell an Apple iPhone 3G 8GB.